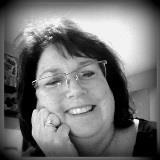 hello,
my name is Toni Mallory
"Thanks" to a wonderful friend I became an It Works Distributor. I am a "Diamond" distributor #1675338. We sell health and beauty products. Our anchor product is The Ultimate Body Applicator which is a non-woven cloth wrap that has been infused with a powerful, botanically-based formula to deliver maximum tightening, toning, and firming results when applied to the skin. It continuously hydrates for firmer, smoother, more youthful-looking skin and reduces the appearance of cellulite and skin slac
Thank you for your interest.
Your request has been sent. Please allow 24-48 hours for response.